Video application for Gazprom Refinery in Omsk

The metal jacket is worthless because it is not air nor water tight.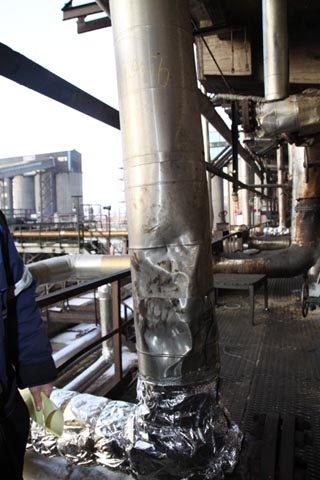 470C / 878F operating temperature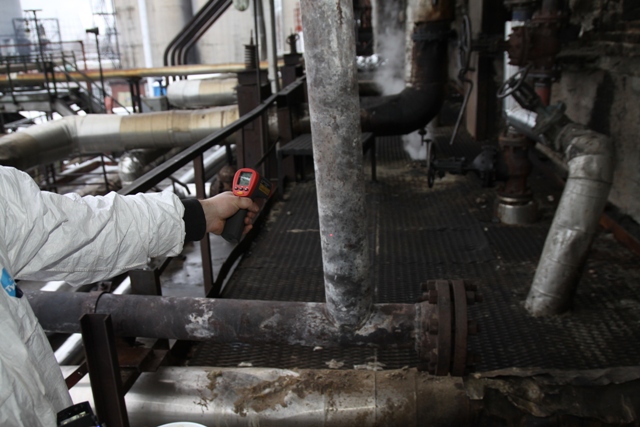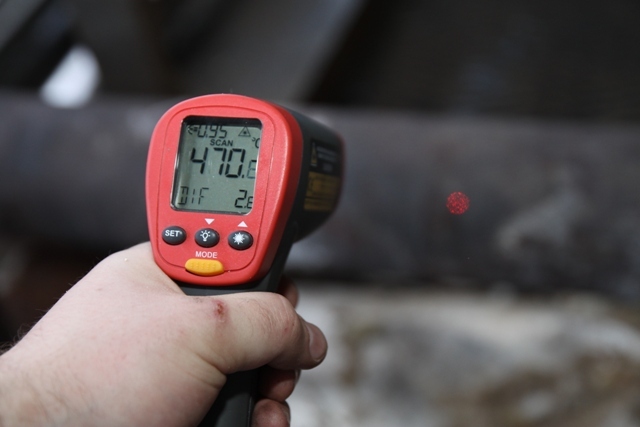 In these pictures, some of the existing insulation wrap was cut back and how bad it looks with normal CUI (Corrosion Under Insulation).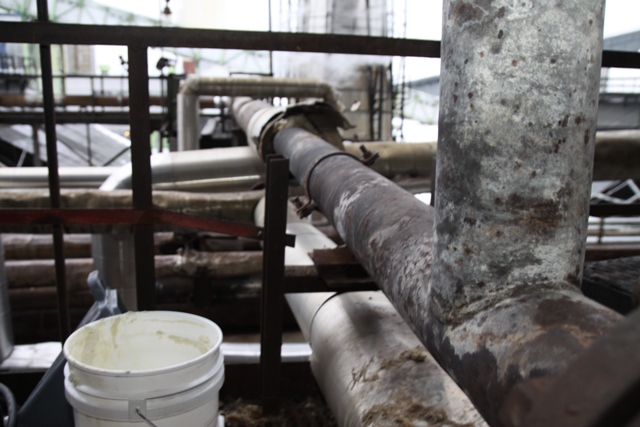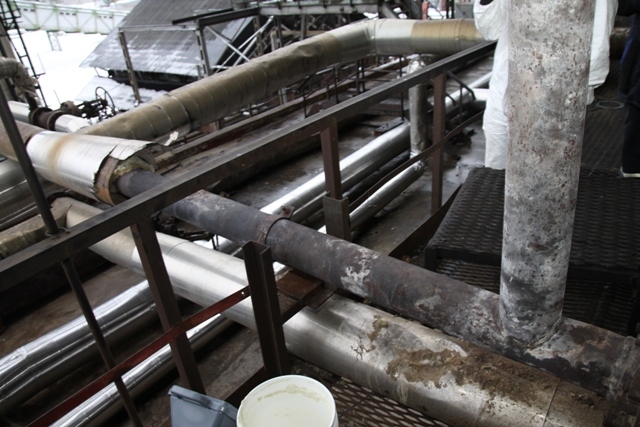 The wrap is wet with condensation and has stopped working.
At those temperatures could only clean with wire brush.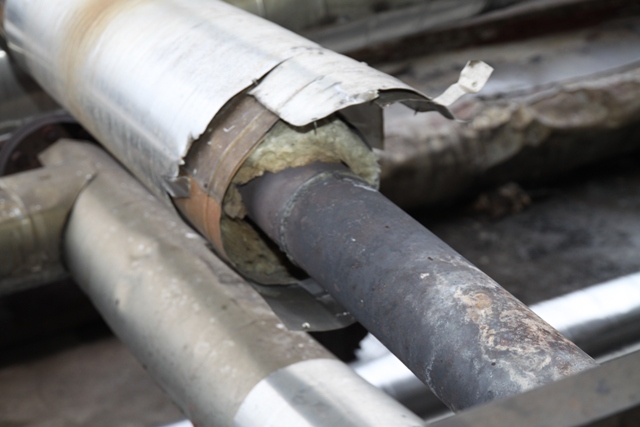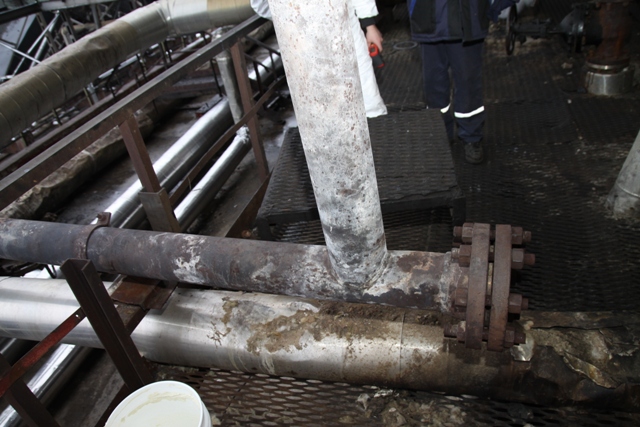 Applying the priming coat of HOT PIPE COATING ® at 1.25 mm / 50mils WFT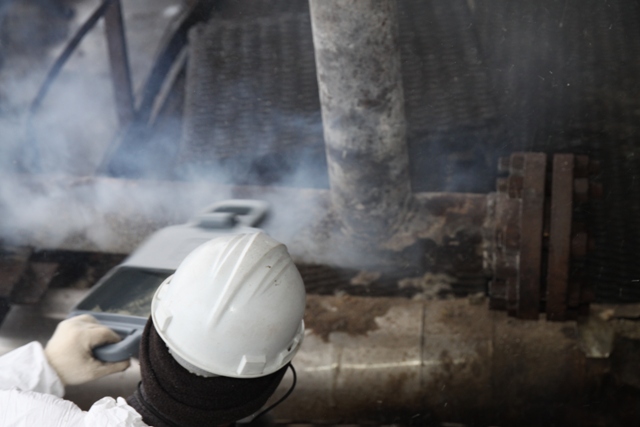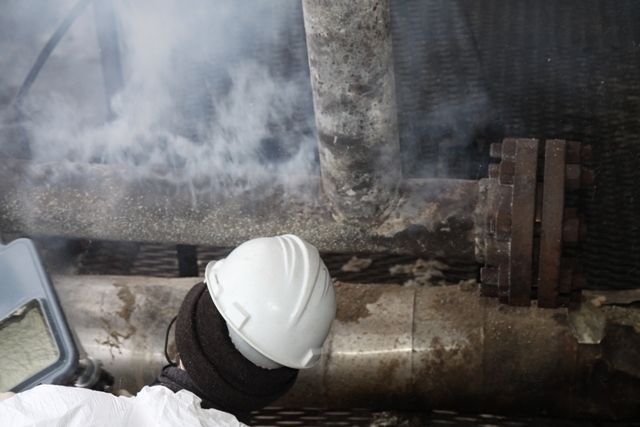 Steaming off and charring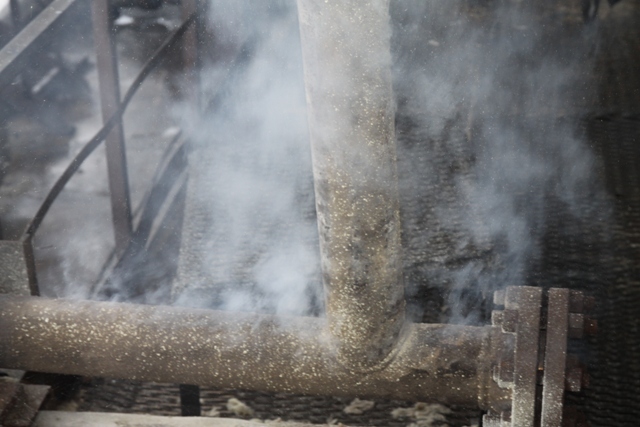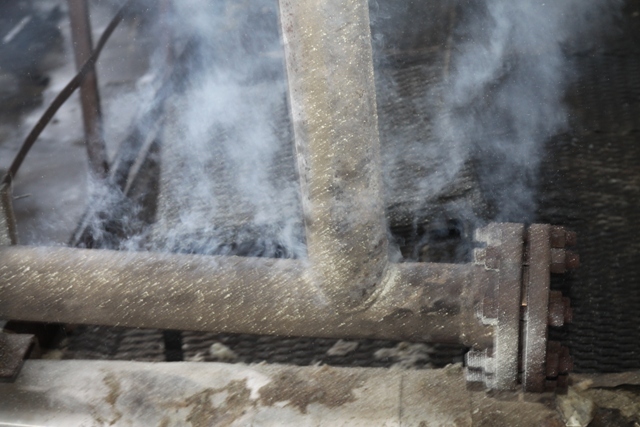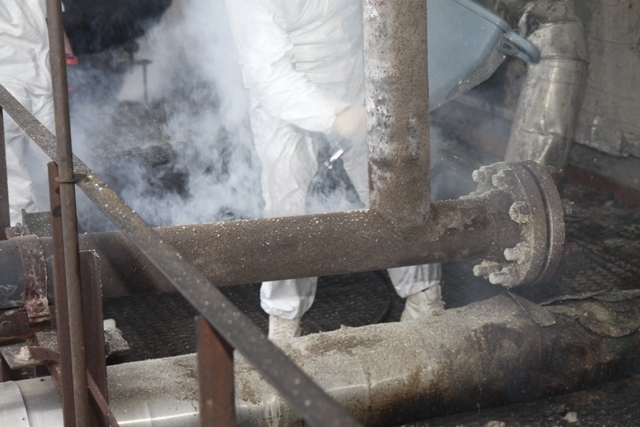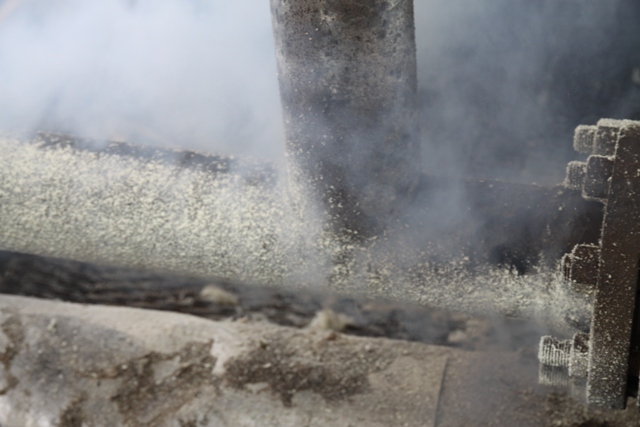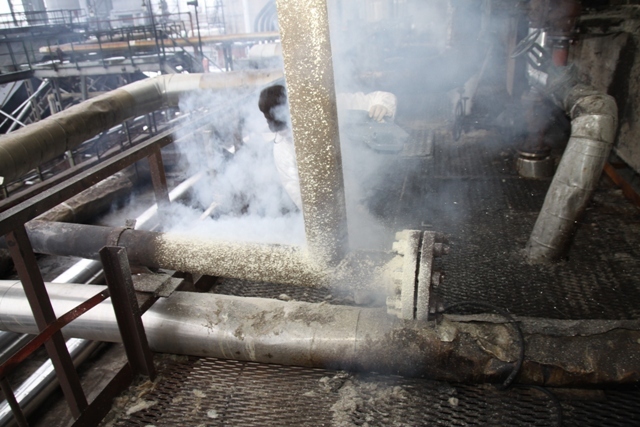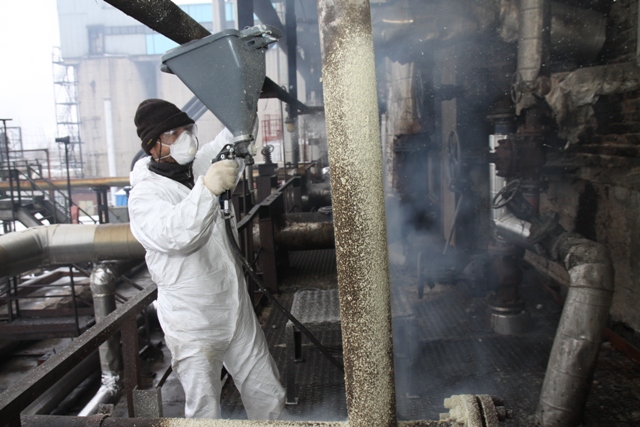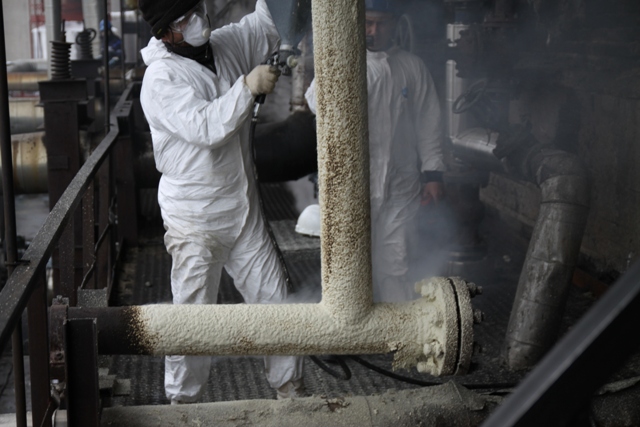 Build Coat of 8mm / 315mils DFT. The engineers after applying the first build coat could lay their hands on the pipe.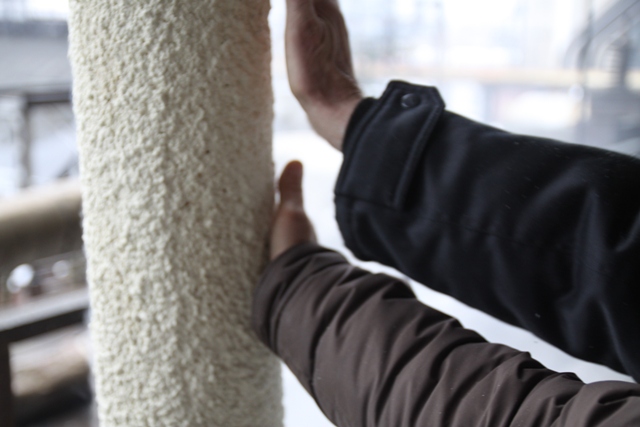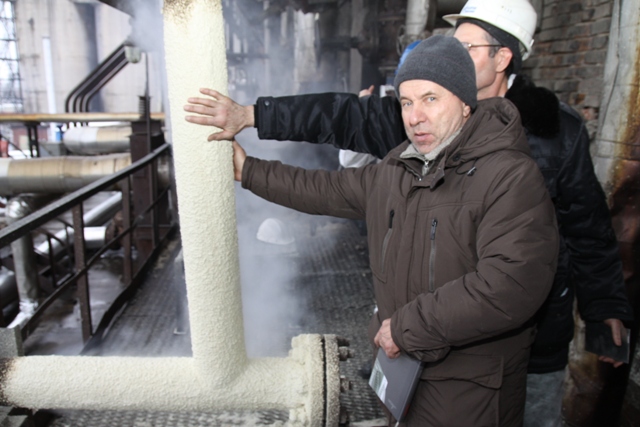 Applying additional build coats of HOT PIPE COATING ®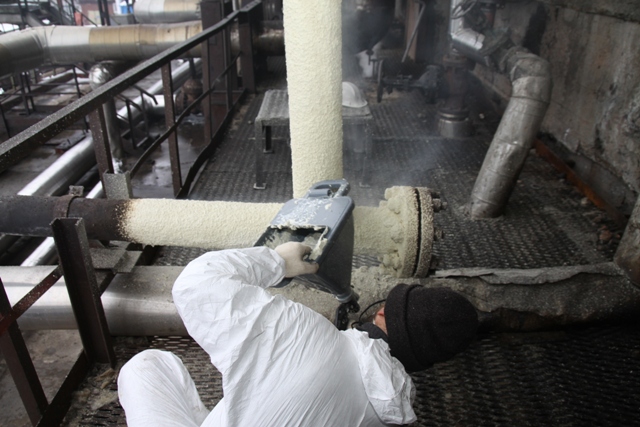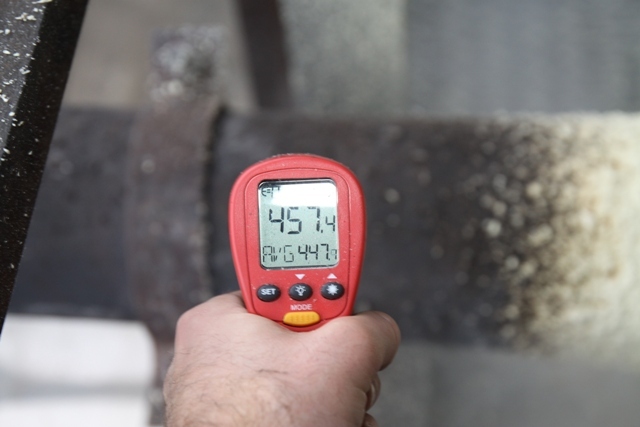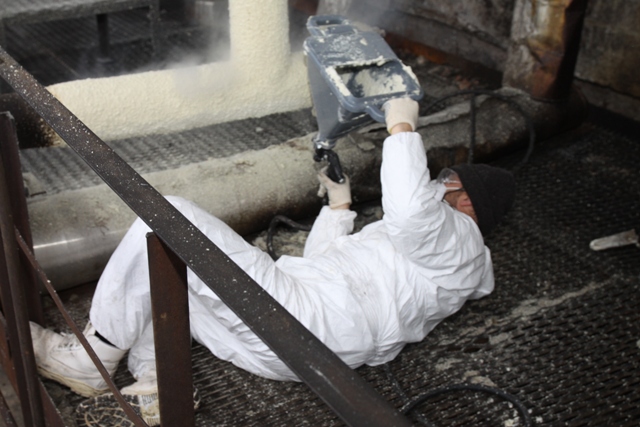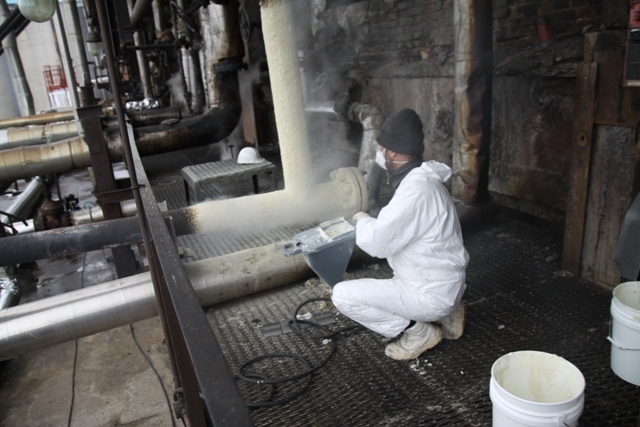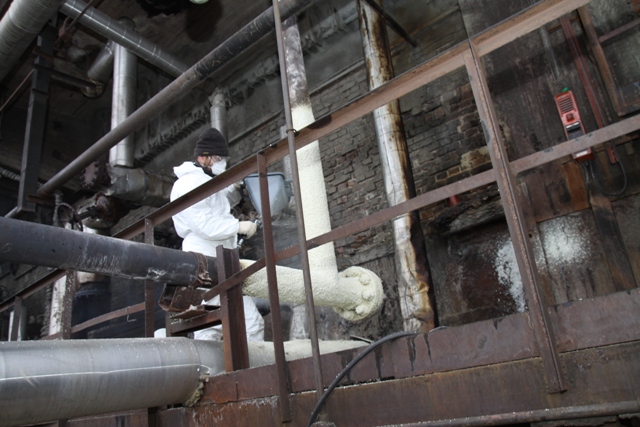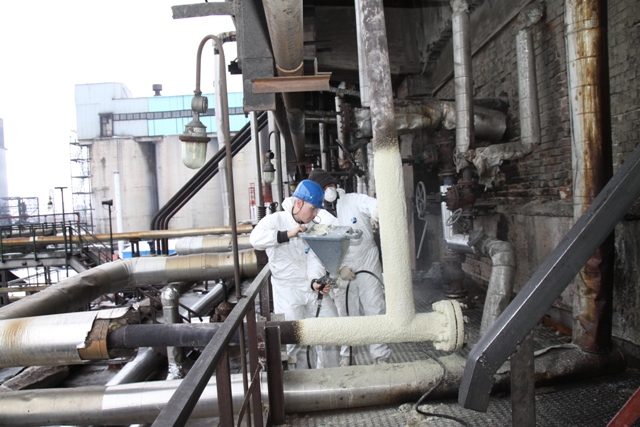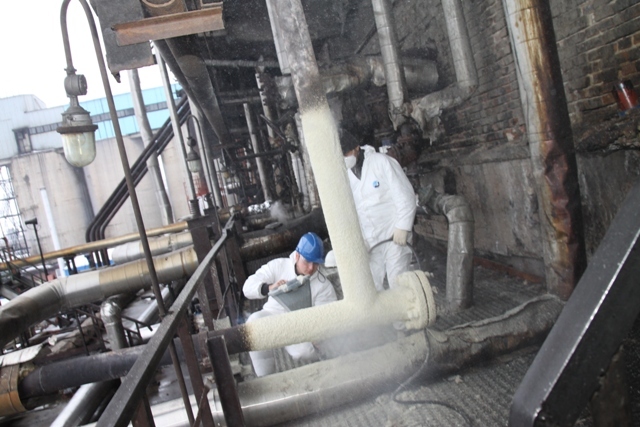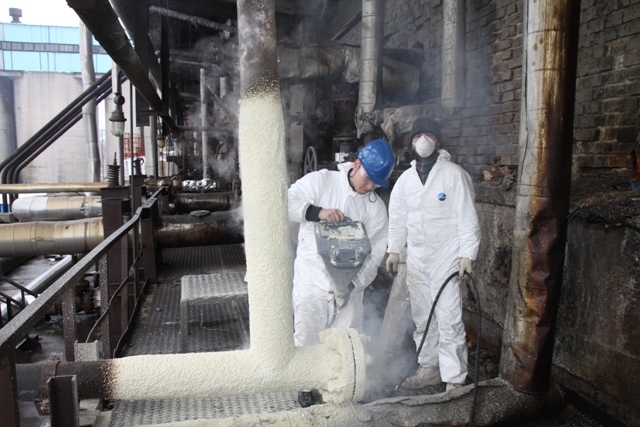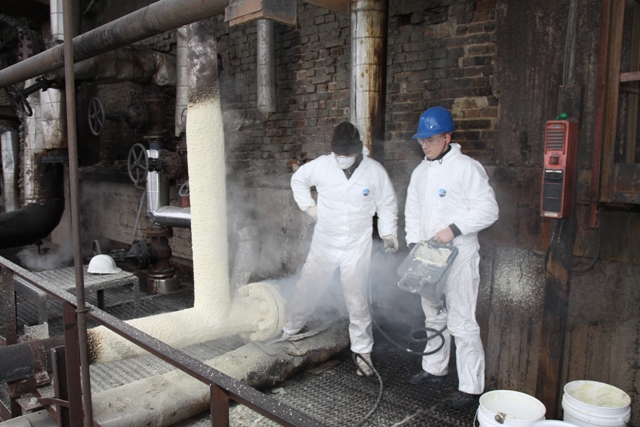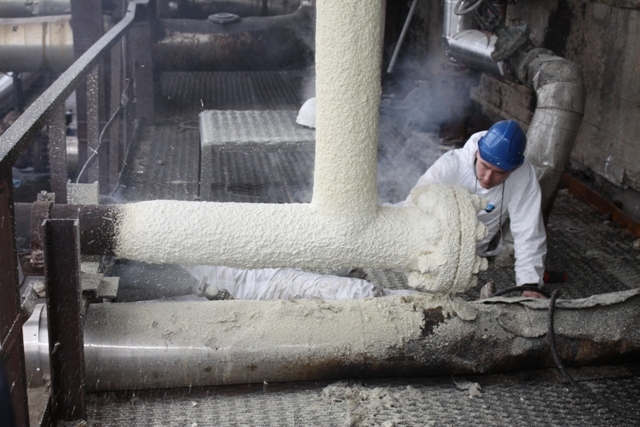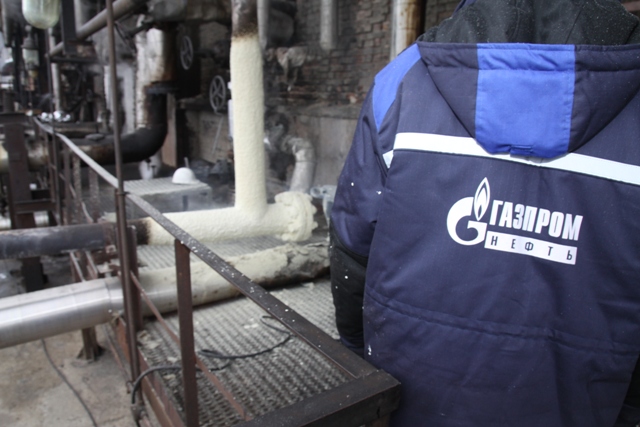 22.43 mm / 883 mils DTF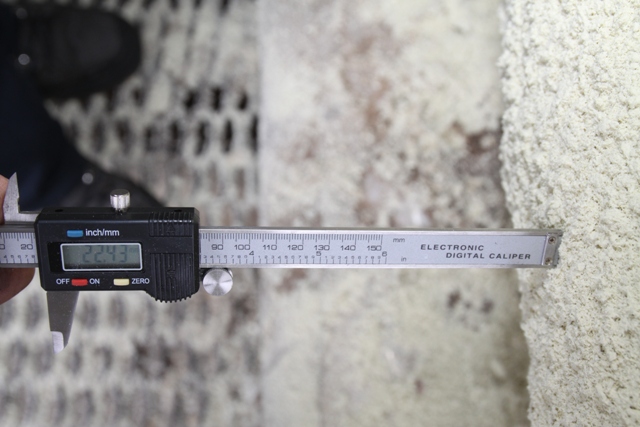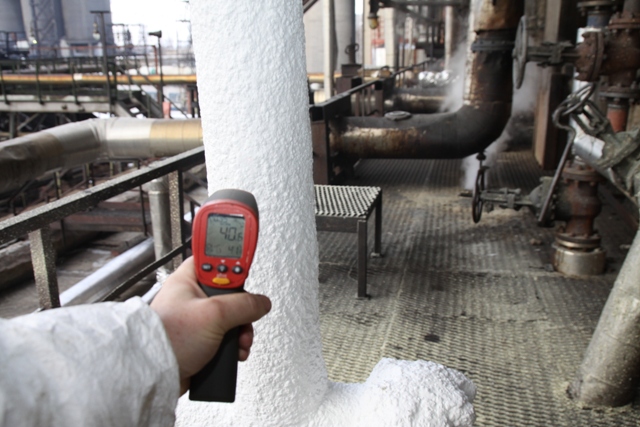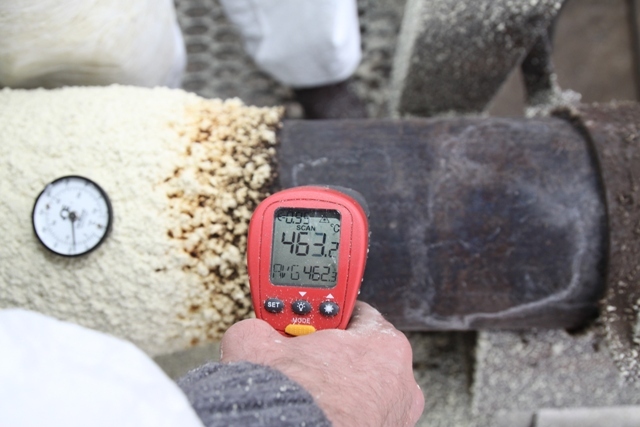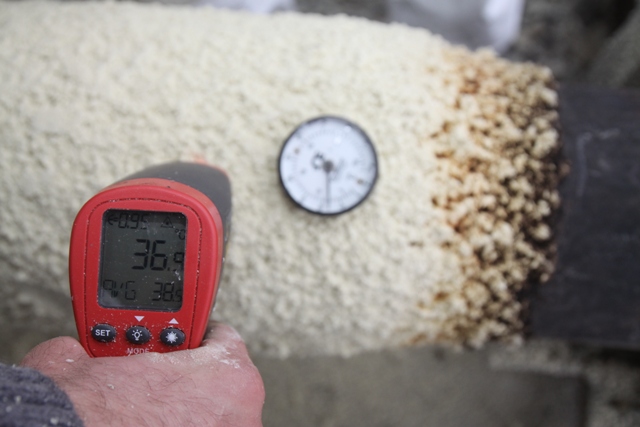 26.32 mm / 1036 mils DTF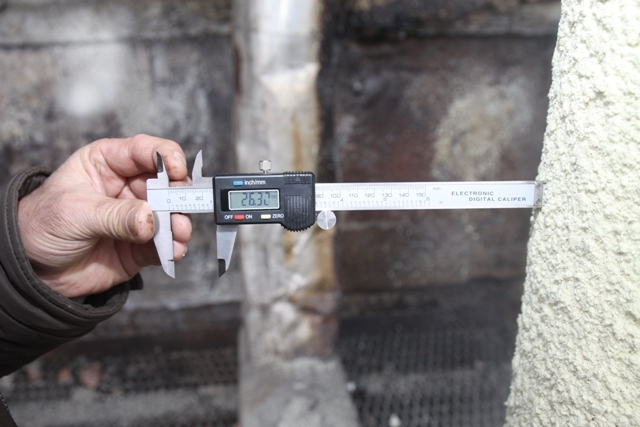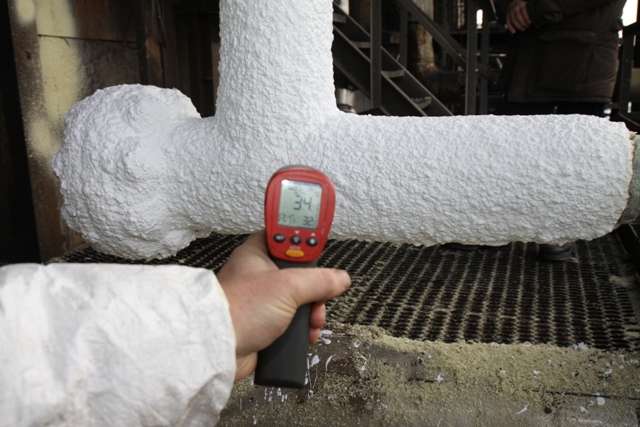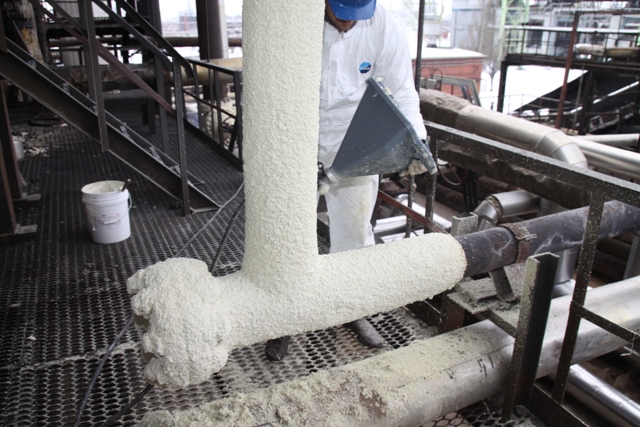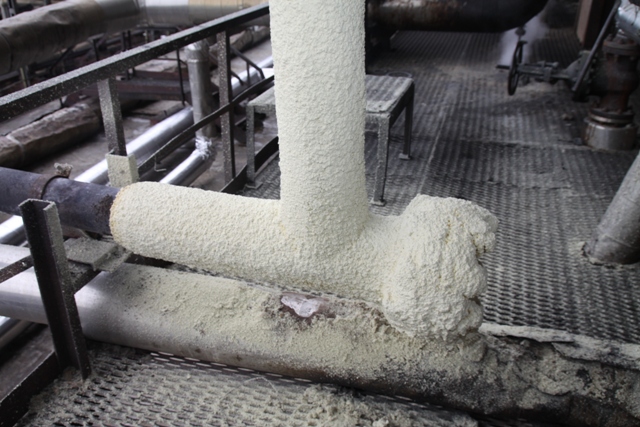 31.74 mm / 1250 mils DTF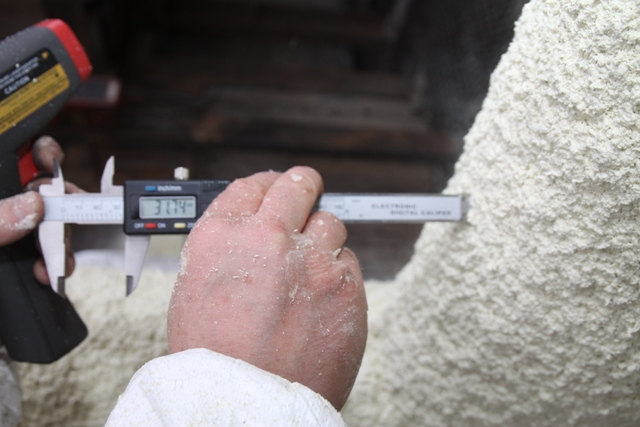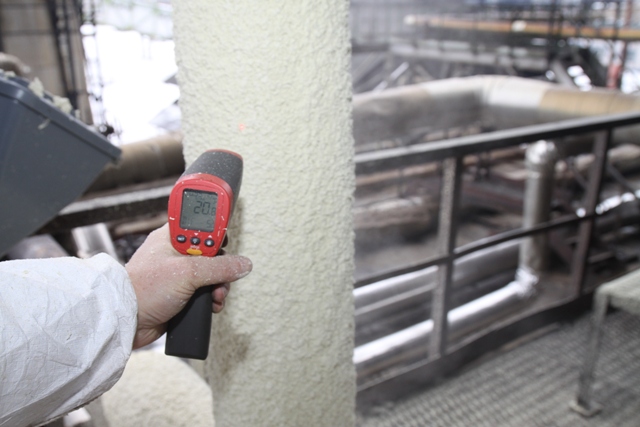 34.49 mm / 1358 mils DTF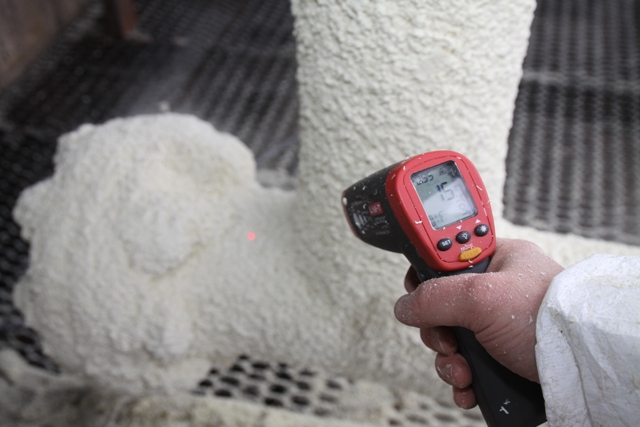 They made calls to the headquarters and demanded the team go directly to Moscow for meetings to discuss the results.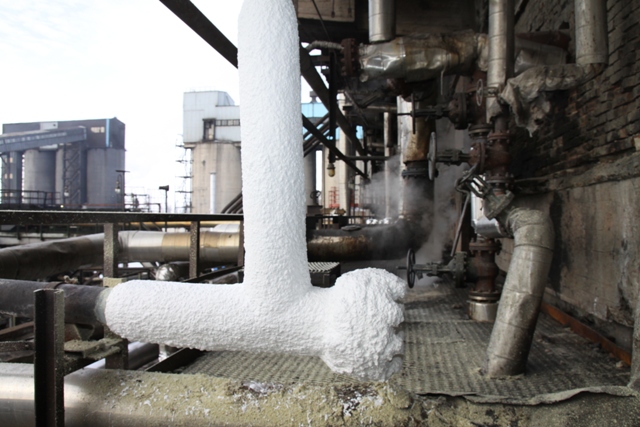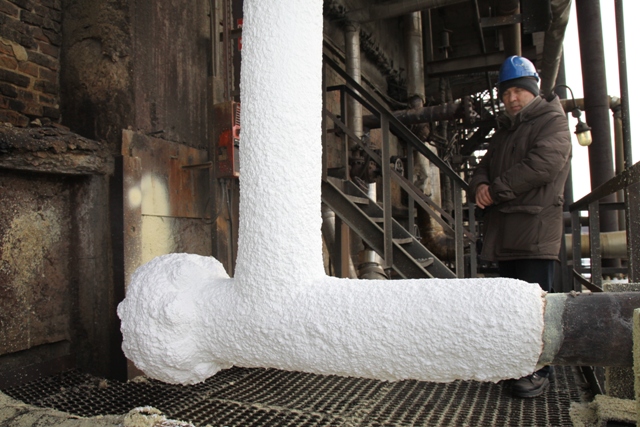 We will be replacing the wrap and metal jacketing on the pipes they have because it does not work.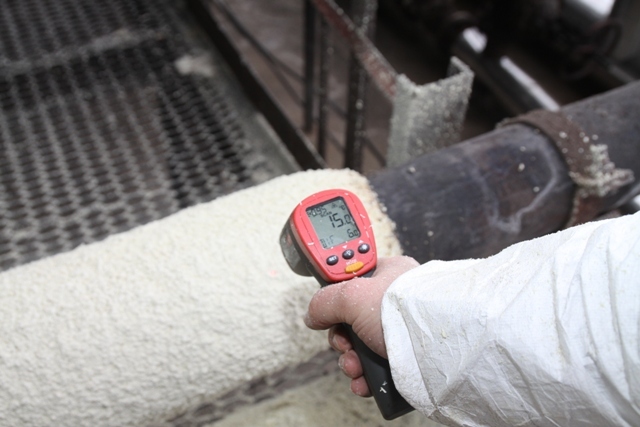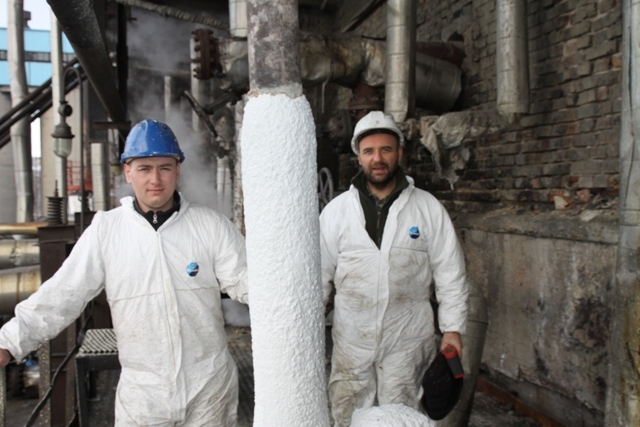 Project Pictures Courtesy of:
Stef Rutten
Superior Products Europe N.V. www.specoating.com 
Kampweg 123 2990 Wuustwezel Belgium
Mobile: 32.(0)475.32.64.73 Tel: 32.(0)3 690 02 40 fax: 32.(0)3 690 02 41
Email: info@specoating.com


Note: They can provide product, technical instruction and have a complete application team that covers all of Europe, Russia, Kazakhstan and Africa.